N C North Carolina State University WolfPack Book
00027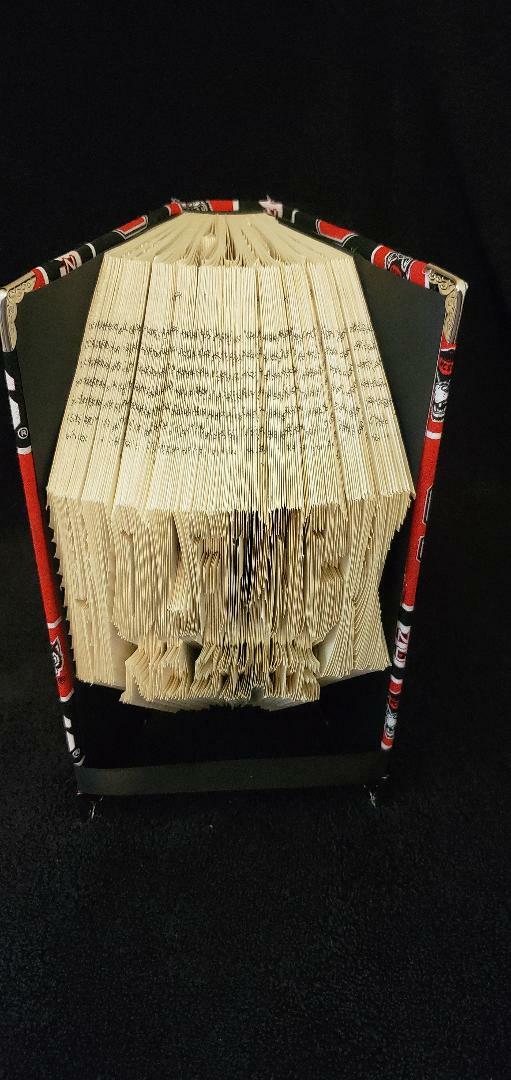 What a great book for the N C State University Wolfpack Alumni!
This book is a cut & fold, which is reflected in the price ( approx 30 hours of work went into this book!) but shows oh so much detail!
This book measures approx. 9.5" in height, 6.5" in depth & 5.5" in width.
The inside jacket is covered in black card stock while the outer jacket is covered in NC State official collegiate Wolfpack fabric!
Finished with a black ribbon & silver corner protectors.