Om Aum The Sound of God
00024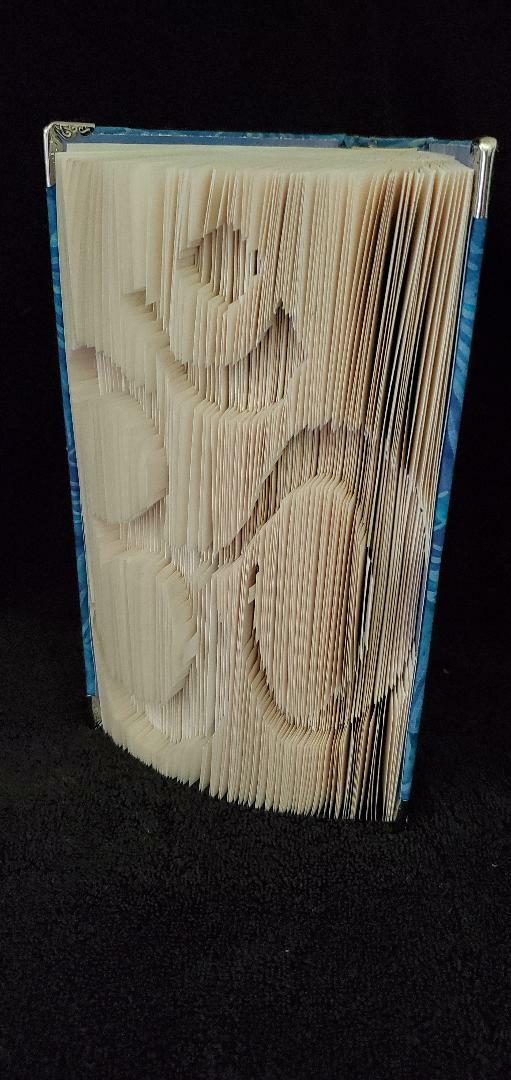 This book depicts the Om (or Aum) symbol.
Taken from Wiki: Om is part of the iconography found in ancient and medieval era manuscripts, temples, monasteries and spiritual retreats in Hinduism, Buddhism, and Jainism. The symbol has a spiritual meaning in all Indian dharma's but the meaning and connotations of Om vary between the diverse schools within and across the various traditions.
This book measures 9.5" in height, 6.5" in depth & approx. 6" in width.
Covered in a blue/purple hued tribal fabric.
As this book is a cut & fold, the price is reflected by the hours it took to create (over 30)!