Owl
0032fb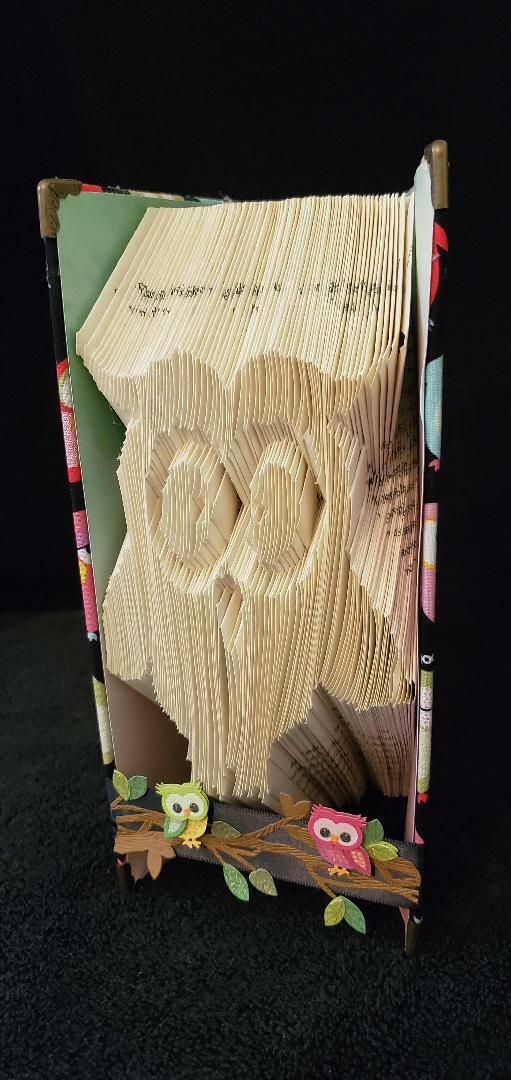 I've noticed a great many owl collectors out there, so I wanted to make something especially for you!
This book measures approx 9 1/2" in height, 6 1/2 " in depth and 4.5" in width.
Covered in a whimsy owl fabric while finished with accented green / pink card stock, & die cut whimsical owls attached to the black ribbon.